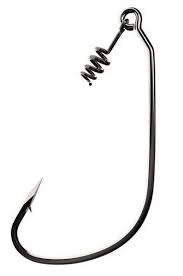 Eagle Claw Trokar 140 Swimbait Hooks
Eagle Claw Trokar swimbait hook with spring bait keeper, non-offset.
Engineers at Eagle Claw designed a new definition of sharpness with the Trokar brand, a hook with a geometric triangular point to penetrate faster and easier. They honed all three edges to surgical sharpness, resulting in a hook that penetrates twice as fast and dramatically improves strike-to-hook-up ratios.
4/0 -5/0 5 PK
7/0 4 PK